What's in the box

Front and rear fender X 1
Kickstand X 1
Battery and charger X 1
Thumb throttle X 1
Front and rear light X 1
Tool bag X 1
Free shipping

Shipment:Ship within 48 hours

Once your order is received, a confirmation will be sent by email or text, it takes us 48 hours to prepare your order, and you will be notified as soon as it ships.

Orders placed on weekend will be arranged on next business day.
Qualisports INC
Last updated August 8th, 2023
Qualisports Values Your Privacy
 At Qualisports, we are committed to protecting your personal privacy. We understand the importance of safeguarding your information and maintaining its security. This Privacy Notice outlines how Qualisports collects, uses, and protects your information.
Consent
 By using our products, services, or visiting our website, you consent to the collection, use, and processing of your information as described in this Privacy Notice.
Scope
 This Privacy Notice applies to the information collected by Qualisports through our website, products, and services, as well as interactions with us through various means.
Information Collection
 We only collect personal information that you voluntarily provide to us or that is necessary for the purposes described below. We do not collect sensitive information such as health or biometric data.
Types of Information We Collect:
 Contact information (name, email, phone number)
Location information
Order and purchase information
User preferences and settings
Interaction history with our products and services
We may also collect information from third-party service providers engaged by Qualisports or when you interact with them to access our services.
Children's Privacy
 Our products and services are not intended for children under the age of 16. We do not knowingly collect personal information from individuals under 16 years of age. If we become aware that we have collected personal information from a child under 16, we will take steps to delete it.
Information Use
 We use your personal information for the following purposes:
 Providing and improving our products and services
Processing orders and payments
Sending relevant communications, updates, and marketing materials
Analyzing user preferences and behavior for better service
Responding to customer inquiries and support requests
Complying with legal obligations and protecting our rights
Third-Party Service Providers
 We may share your information with third-party service providers to facilitate our services. These providers are required to maintain the confidentiality and security of your information.
Security
 We employ appropriate security measures to protect your personal information. However, no data transmission over the internet can be guaranteed as 100% secure. You are responsible for maintaining the security of your account and password.
Cookies and Analytics
 We use cookies and analytics tools to collect information about your interactions with our website. These tools help us improve our services, understand user behavior, and enhance your experience. You can manage your cookie preferences through your browser settings.
Links to Third-Party Sites
 Our website may contain links to third-party sites. We are not responsible for the privacy practices or content of these sites. Please review their privacy policies before providing any information.
Your Rights
 You have the right to access, modify, or delete your personal information. To exercise these rights or if you have any questions about our privacy practices, please contact us at info@qualisports.us.
Changes to Privacy Notice
 We may update this Privacy Notice from time to time to reflect changes in our practices. The updated version will be posted on our website with the date of the last update.
Contact Information
If you have any questions or concerns regarding our Privacy Notice or the use of your personal information, please contact us at info@qualisports.us.
Terms and Conditions: Accessories are subject to availability and may vary based on stock. The promotion is non-transferable and cannot be combined with other offers.
Accessories are non-returnable for this promotion, The promotion may be subject to change or discontinuation without prior notice. Please consult our customer service for further details.
Explore Rich Scenarios
We believe in the power of exploring rich scenarios on two wheels. Our bikes are designed to take you on adventures that go beyond the beaten path, allowing you to discover new sights, sounds, and experiences along the way.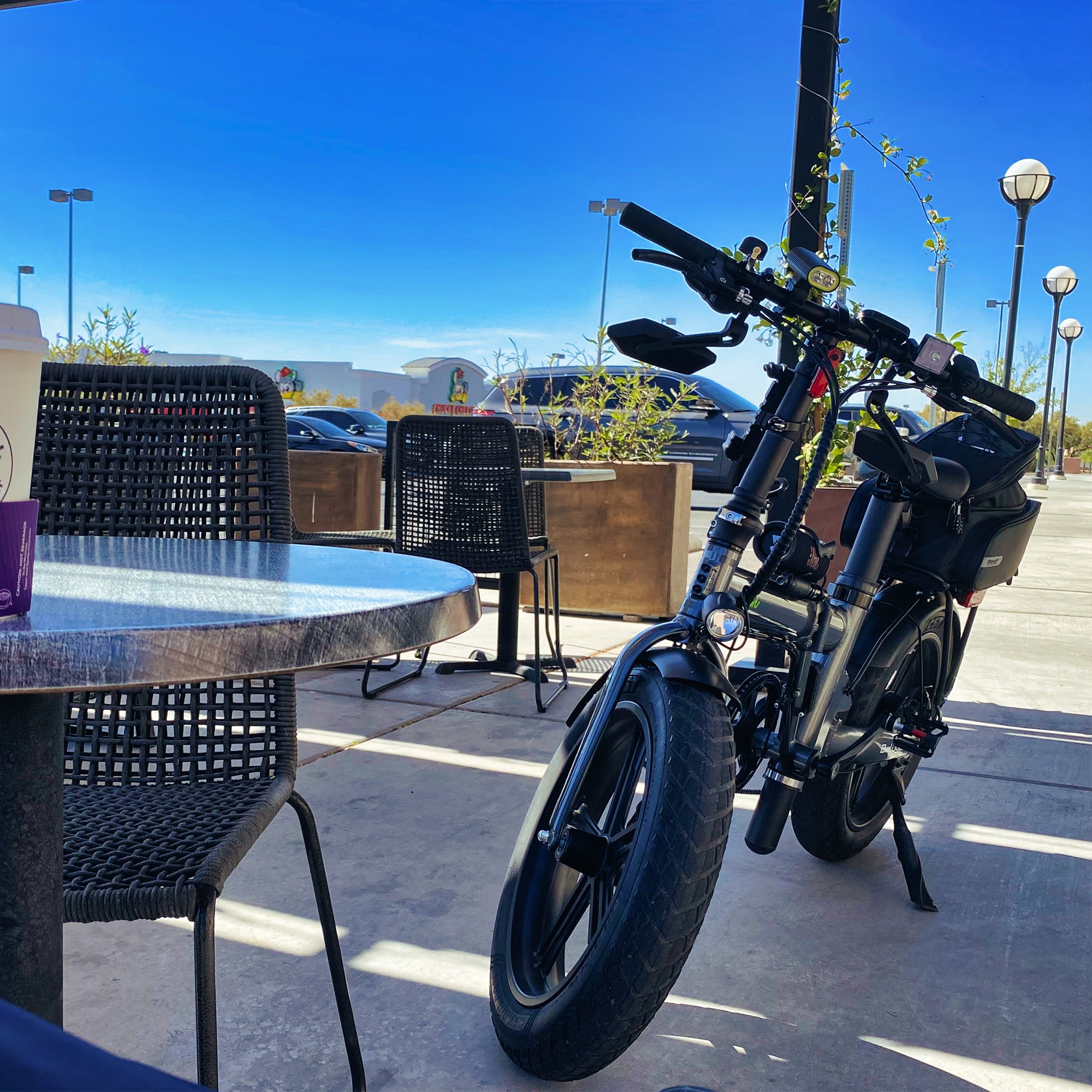 CUSTOMIZED QUALISPORTS MOTOR
Customized 500W high speed geared brushless motor with enough pulling power so you can effortlessly conquer a 18° climb.
Brushless motors are smoother, more efficient and no magnetic drag when you ride the bike without any power.
COMFORTABLE FAT TIRE
Fat" tire that never feels tired. Qualisports integrates big power on fat tires to delight your ride.
Cast alloy rims won't go out of true or get damaged easily, which add extra comfort when riding over all terrain roads.


SHIMANO 7-SPEED GEAR SHIFTING SYSTEM
The Beluga is equipped with a Shimano Tourney 7 speed mechanical gear system
so every Quali-Biker can experience a much more fantastic riding especially when you are hilling.
Battery Type: Samsung Lithium-ion Battery
Battery Capacity: 48V 10.5Ah
Charging Time: 5.5 Hrs
Motor Brand: Qualisports USA Custom Manufactured 500W
Motor Torque: 40 Newton meters
Max. Speed: 20 mph
Estimated Range: 45+ miles (PAS)
Display Brand: KT-5 LCD Display
Drive Mode: Cadence Sensing Pedal Assist/Trigger Throttle (12 Magnet Sealed Sensor)/Normal Biking/Cruise/Walk Assist

Max. Load: 300 lbs
Max. Speed: 20 mph
Frame Type: Mid-Step, Folding
Gearing Details: 7 Speed 1x7 Shimano Tourney Derailleur, MF-TZ500-7 14-28 Tooth Cassette
Cranks: Prowheel Forged Alloy, 170mm Length, 52 Tooth Chainring with Plastic Guard
The mechanical structure of hydraulic disc brakes is more precise and complicated than that of C brakes, so riders are not recommended to replace them on their own except for simple...
Read more
FAQ
We understand that choosing the perfect electric bike is essential, and we want to make sure all your questions are answered.
Let's explore the FAQ and discover why our folding eBikes are the perfect blend of convenience, efficiency, and fun!ers
We hope these answers help you get started on your biking journey! Remember, always ride safely and follow local laws and regulations.
How to turn on the headlight

After power on, hold the UP button for about 2 seconds, the headlight will turns on

How to engage CRUISE mode

After power on, keep riding your Quali e-bike(speed>7km/h), then hold the DOWN button for about 2 seconds, the CRUISE mode will engaged, press any button or use brake will exit CRUISE mode.
Is the bike pre-assembled?

95% of the bikes are pre-assembled, with detailed installation videos for the front and rear fenders.